Manuals for Portable and Home Oxygen Concentrators
Looking for a manual for the
Respironics SimplyGo
,
SeQual Eclipse 5
,
Inogen One G3
or other
mobile oxygen concentrators
or
stationary concentrator
manuals? Please click below on the manual that you need. If you have any other questions, call one of our customer contact agents at 1.877.774.9271 or fill out our
contact form
.
All manuals and brochures are in PDF format.
To view the document, left click the URL. To save the document, right click and click "save as." Some of the files are large, so they can take a few minutes to finish downloading.
Manuals and Product Literature for Portable Units
Respironics SimplyGo Manual
Respironics SimplyGo Brochure
Respironics SimplyGo Specifications
Respironics SimplyGo Quick Start Guide
SimplyGo Mini Manual
Respironics SimplyGo Mini Brochure
Respironics SimplyGo Mini Specifications
Respironics SimplyGo Mini Quick Start Guide
INOGEN ONE G1
Inogen One G1 Manual
AirSep Freestyle 3 Manual
AirSep Freestyle 5 Manual
AirSep Freestyle Brochure
AirSep Freestyle Quick Reference Guide
AirSep Freestyle 5 Quick Reference Guide
Manuals and Product Literature for Home and Stationary Units
Intro to the Respironics SimplyFlo
Respironics SimplyFlo Specifications
Respironics SimplyFlo Brochure
Breathe Easy Guide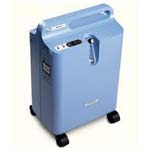 Respironics EverFlo Manual
Respironics EverFlo Product Information
Respironics EverFlo Specifications
Helpful Hints for Filling Oxygen Equipment
AIRSEP HOME CONCENTRATORS
AirSep Intensity
AirSep Visionaire 3 and 5