What is the OxyGo Fit cost?
The OxyGo Fit Portable Oxygen Concentrator was released in 2020, and pricing is based upon batteries, accessories and warranty length. Please call us at
877.774.9271
to get pricing for the
OxyGo Fit Basic Package
.
The Basic Package includes Fit unit, battery, AC power supply, DC power adapter, accessory bag, carry cart, cannula, and user's manual. Other packages include additional batteries as well as various warranty lengths.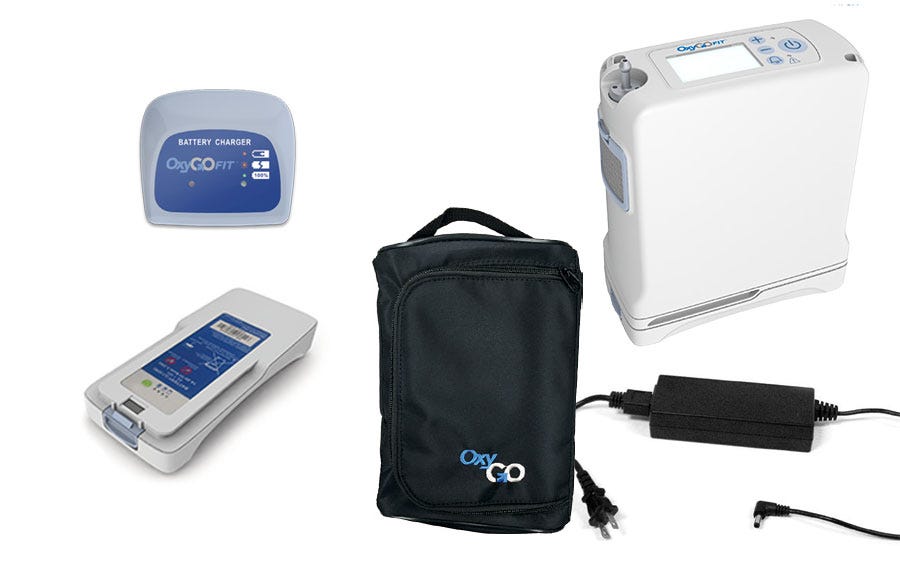 * The listed prices are an estimate and varies daily, so please contact us to get current OxyGo Fit pricing. To get specific package pricing information, call us at 877.774.9271.
Other Concentrator Pricing
OxyGo Next Pricing
CAIRE Comfort Pricing