What are the dimensions of the Inogen 5L at Home?
Here are the dimensions in inches and metric form for the Inogen 5 Liter at 5 Home oxygen concentrator:
Inches:
13 inches Wide x 7 inches Deep x 16.5 inches High.
Metric:
33 cm Wide x 17.7 cm Deep x 41.9 cm High.
Learn more about the
dimensions of the Inogen at Home
.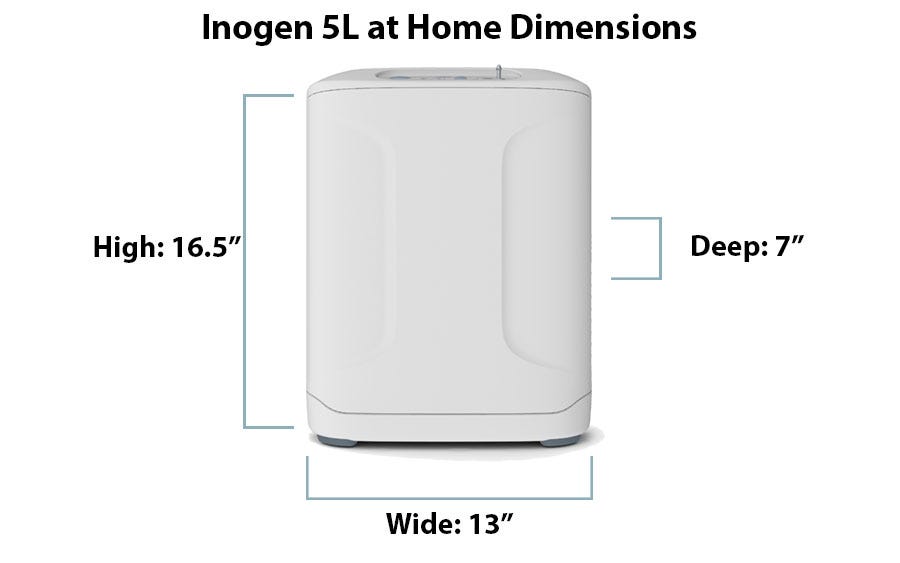 Did you find what you were looking for?