Tired of missing out on family events and travel due to the immobility of an oxygen tank? Inogen, one of the most trusted names in concentrators, offers home and portable solutions to fit all of your lifestyle needs! Not sure if a portable or home unit is better for you?


See How Your Current Oxygen Solution Compares to Inogen's Most Popular Home & Portable Units
Inogen at Home
The Inogen At Home Concentrator is the smallest and lightest-weight home concentrator available. It is 13 pounds lighter than its closest competitor and is quieter than a refrigerator! Its sleek and compact size was intentionally designed to be discrete and easily transportable!
Quick Overview
Weight: 18 pounds
Dimensions: 13" Wide x 7" Deep x 16.5" High
Decibel Level: 40
Dose System: Continuous Flow
Call for Pricing: 877.774.9271
List Price: $1,895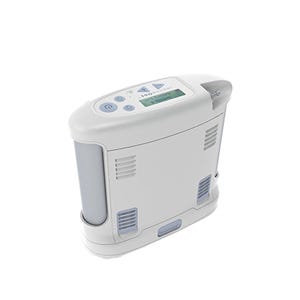 Inogen One G3
The Inogen One G3 is one of the smallest and lightest portable concentrators on the market. This unit also boasts 4 hours of battery life, making the G3 the unit for ultimate freedom and independence!
Quick Overview
Weight: 4.7 pounds
Dimensions: 8.75" Wide x 3" Deep x 8.25" High
Decibel Level: 39
Dose System: Pulse Dose
Call for Pricing: 877.774.9271
List Price: $2,995
---
Please complete the form below to contact us regarding an Inogen oxygen concentrator.