Colorado State Employee Discount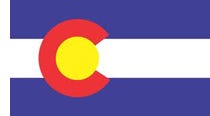 American Medical Sales and Rentals is happy to offer
State of Colorado Employees a
discount on oxygen purchases.
The discounts include 10% off your first week's rental or $50 off a new PORTABLE oxygen concentrator. Please look through our website and if you have any questions, please call
877.774.9271
.
Use the coupon code
Colorado5
and a representative will verify your Colorado state employment. Offer expires, 12/31/20. For more questions, please contact Nick Vannata at 303-483-7158 or email
nvannatta@amsrco.com
.