Category Page Version 2
We maintain a large inventory of gently used and refurbished oxygen concentrators for sale that include home and portable oxygen concentrators. Used oxygen concentrators can have a reputation for being unreliable, but with our rigorous testing and refurbishing, we ensure the highest quality.
Our pre-owned, refurbished and used inventory does vary from time to time as we only like to buyback and offer the highest quality and functioning models. We will not always have the same amount or models in stock, however we will try to find a model that will suit your needs. If you are looking to save money, check with us to see if your model is in the refurbished and used stock first for a much lower price. You will receive the same reliability. Please call us for a current listing of used oxygen concentrators for sale.
Helpful Information
There are always pros and cons when buying a used or refurbished oxygen concentrator as opposed to new. However our refurbished units are so well maintained and tested so there is no need to worry about the cons and you can just enjoy the pros. The best pro in our opinion? The incredibly low price!
Portable oxygen concentrators
usually run pretty high in price when new, but you are getting a great deal with the same high quality with our used models. You can rely on our used models just as you would with any new one while enjoying a much lower price. We carry many different brands we we are confident that we have the exact model that will fit your needs in our refurbished stock.
A used
stationary oxygen concentrator
is a wonderful idea if you need oxygen at night or for long periods throughout the day. The previously used or refurbished models will naturally have more "miles" on them. From this they prove to be long lasting and well -functioning units with very easy maintenance. They will be able to last you as long as you need it to while using them at home because they are built to give you 24/7 continuous oxygen.
We may also be able to offer you some gently used and quality tested accessories for your new or used portable oxygen concentrator. This includes AC/wall chargers, DC/Car Chargers and cords, batteries, carry bags and straps. If you give our customer service line a call, you can see what is available and at a price we guarantee you will like.
Need an extra concentrator battery? A used one may be the best way to go! Extra batteries are always a good idea, especially if you plan on doing some long distance traveling. Saving money wherever you can is important and you can count on our used stock to be a good choice to add to your savings.
As we mentioned a bit before, our inventory is changing constantly. There will be some models in our used and refurbished stock that you won't see on the website. You never know what you might be able to save money on!
Our portables can start as low as $995 and stationary units starting at $350!
We maintain a large inventory of gently
used oxygen concentrators
for sale. Pre-owned home and
portable oxygen concentrators
is subject to strict quality assurance standards to ensure these devices are safe and reliable, providing you with peace of mind in addition to cost savings.
Our pre-owned inventory does fluctuate, as a result we will not always have the same make and models available for purchase. It is our commitment to determine which concentrator will best meet your oxygen needs and lifestyle so that you can continue to enjoy greater mobility and independence. Don't hesitate to give us a call for a current listing of used oxygen concentrators ready to ship.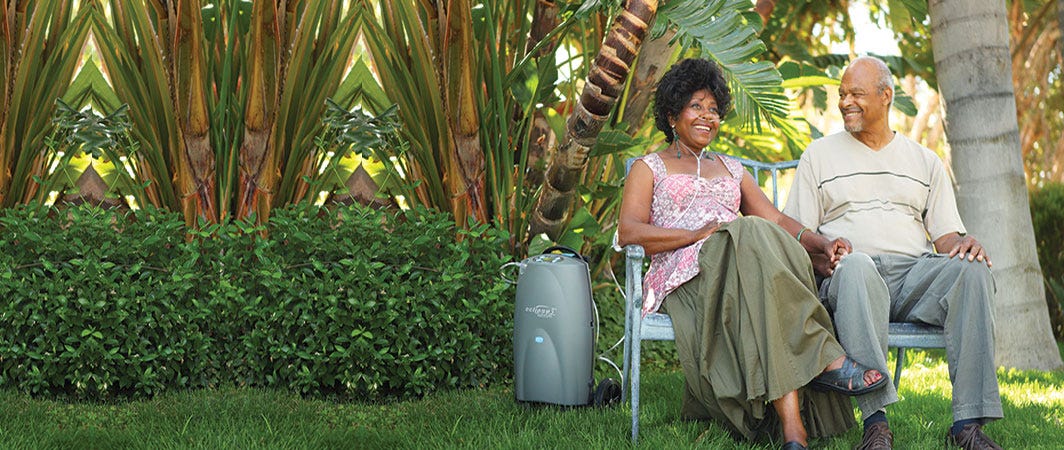 SeQual Oxygen Concentrators and Accessories
SeQual is a leading manufacturer of portable oxygen concentrators and home oxygen concentrators. Their top selling oxygen concentrators include the
Eclipse 5 Portable Unit
, and the
eQuinox Pulse Dose and Continuous Flow Unit
.
Their line of oxygen concentrators employ advanced technology to offer only the best for users. Every one of SeQual's oxygen concentrators is built around the Fractionator (ATF) module, a proprietary device that efficiently separates oxygen from the surrounding air. The ATF module brings a new level of efficiency and power savings and allows concentrators to be incredibly compact and light.
View SeQual Oxygen Products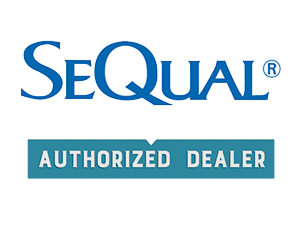 There are no products matching the selection.