2023 Oxygen Concentrator Store Buyers Guide
We want you to have a seamless oxygen concentrator purchase experience. There are many options in the market, and we want to give you all the required information to make an intelligent decision. With our Buyer's Guide, you'll learn how to read your oxygen prescription, what lifestyle needs you should consider, and how to narrow down your options. Get your copy today to select the concentrator confidently.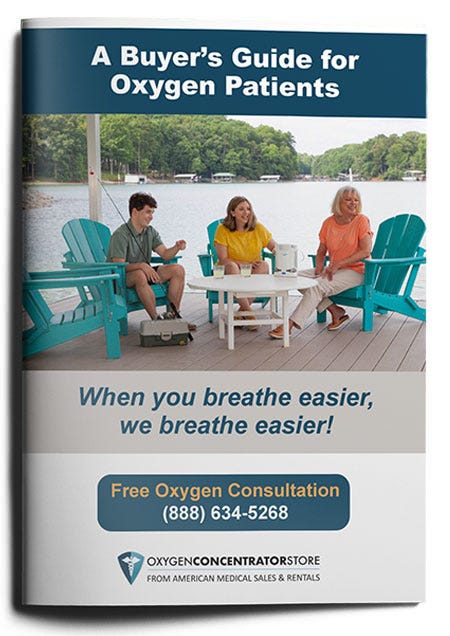 Complete the form below to receive our 2023 Buyers Guide.