Specifications for the Respironics REMstar CPAP Pro Auto IQ:
Product Features:

Easy to remove and attach humidifier
Auto dimming LED lights helps create a darker room for easy sleeping
Compliance meter breathing detection
Includes the Respironics Performance Tubing

Product Dimensions:

7" L x 5.5" W x 4" H

Product Weight:

3 lbs

Warranty:

Two Years

Auto Altitude Adjustment:

Automatic




Built In Humidifier:

Yes

CPAP Mode:

Fixed

Data Storage Capacity:

Display: Compliance VIC, 7-and 30-Day Averages, SD Card: > 1 yr (daily details with flow waveforms) On-Board: up to 6 Months

Easy Breathing:

C-Flex

Filters:

Foam and Optional Ultra-Fine

Manufacturer:

Respironics

Mask Off Alert:

Breathing Detection

Noise Level:

2.6 to 4.2 Dependant on Patient Settings

Pressure:

4-20cm H20

Ramp Time:

0 to 45 min (5-min increments)

Starting Ramp Pressure:

4 to CPAP; Patient Adjustable

Voltage Range:

100 – 240 VAC, 50/60 Hz (An adapter may be needed to plug the CPAP into a wall outlet outside the US.)
Product Information Videos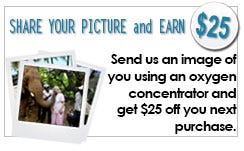 Product Literature
You will need Adobe Acrobat Reader to view PDF documents. Download a free copy from the Adobe Web site.
---
Respironics REMstar CPAP Pro Auto IQ Customer Reviews
No reviews have been found
SHIPPING OPTIONS
Please allow for 3-6 business days for UPS Ground Delivery in the US: most orders are processed within 1 business day. This item can be expedited for an additional fee. Additional charges apply to products shipped to AK, HI and territories outside the continental US.

Other Delivery Options:
UPS 2nd Day: Delivery the second business day.
UPS Next Day: Delivery the next business day.